Truckee & Tahoe City, CA Shredding Services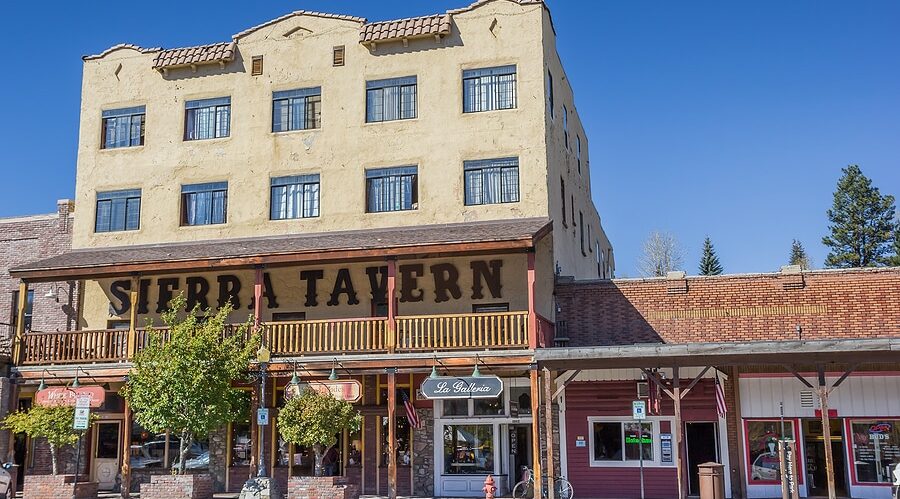 Secure Paper Shredding Services Near You
American Document Destruction is your local document shredding company in Truckee & Tahoe City, CA. To speak with a member of our shred team and make an appointment for your next shredding job, give us a call. We will be happy to explore your requirements and offer the best option for you from our wide range of services. We will provide you with a quote and schedule your appointment immediately.
We Shred at Your Location or Ours
You can expect an American Document Destruction uniformed staff member to arrive at your home or office with photo identification. We will pick up your documents that need to be shredded and securely move them to our shred or secure collection truck. This typically means we empty loose documents into a wheeled, security bin, lock it, and then take it to the paper shredding truck parked outside your home or office.
Why Shred Onsite?
Mobile document destruction happens when we bring our shredding truck to you in Truckee & Tahoe City, CA. We collect, consolidate and then shred your documents immediately before leaving your location. Here are three reasons to use an onsite shredding service:
Immediate Destruction: With onsite shredding, your secure documents will be destroyed within minutes of being collected.
Visible Proof: If you choose, you can come to the truck and watch as your documents are lifted into the chute, dumped into the shredding machine and destroyed.
Single Handling: With onsite shredding, your documents are taken immediately from your home or office and shredded, before the shredding truck leaves your location. The process is simple, reducing the chance for mistakes.
Why Shred Offsite?
Offsite document destruction happens when we securely collect your documents and transport them back to our shredding plant. Here are a couple of reasons to use an offsite shredding service:
Cost Effective: Without having to bring a extremely expensive machine to your building, we can offer better prices on your shredding.
Secure, Controlled Environment: Not unlike the money transit companies, all loading and unloading of the vehicles are done in closed, secure buildings, not out in the open. Collection activity at your location is quick and efficient but more than that, very secure. A strict chain of custody is maintained during collection, transfer, and destruction of your documents. Trained, background-screened, and bonded shredding technicians collect your documents and transport them in a GPS-tracked vehicle to the shredding facility, where they're shredded into un-reconstructible particles.
Shredded Information Is Irrecoverable
One significant benefit of hiring American Document Destruction as your shredding service company is that we shred documents beyond recovery. Our shredder system features advanced cross-cut shred machinery that rips and tears paper into tiny pieces rather than strips. These pieces are thoroughly mixed with other shredded paper making it impossible to reassemble a document. After shredding, all shredded material is recycled. This process provides legal compliance with your required privacy laws.
Death of Your Documents
American Document Destruction shredding services are designed to ensure your documents are completely destroyed. Our process is secure, 100% reliable, standards-compliant and tailored to meet your needs. For your convenience, we will shred any records or media you need destroyed either at your home or business or at one of our convenient drop off locations. We then issue a Certificate of Destruction for permanent confirmation of the service provided.
Schedule Your Shred Job Today!
Please give us a call or complete the form on this page to get your shredding request in Truckee & Tahoe City, CA initiated. We're glad to serve you.