Fernley, Nixon & Silver Springs, NV Shredding Services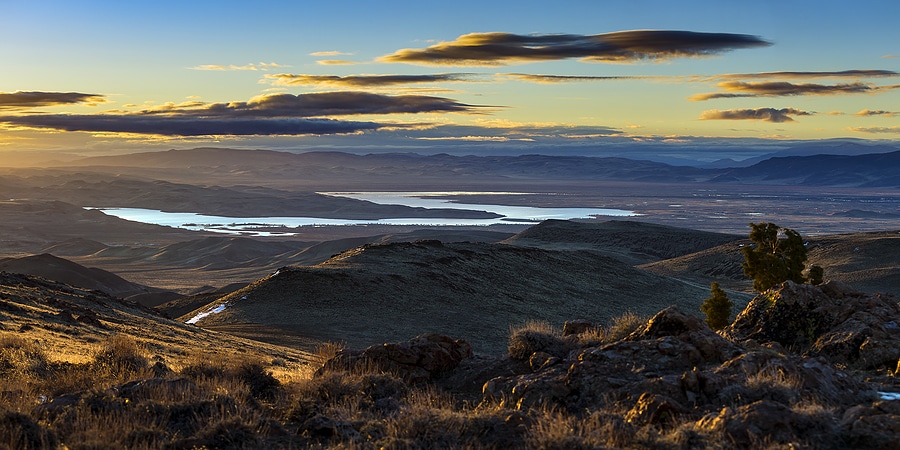 Secure Document Shredding Services
American Document Destruction is your local paper shredding company serving clients in the Fernley, Nixon & Silver Springs, NV area. Shredding services will be performed onsite at your location -either home or office – or we'll securely collect it and bring it back to our plant to shred.
To schedule a shred service, just give our shred team a call. We will review your unique requirements, provide you with an instant quote and then schedule your appointment immediately.
We Provide Shredding Services Near You
You can expect an American Document Destruction uniformed staff member to arrive at your home or office with photo identification. If you've chosen our scheduled shredding service, our driver will pick up all the confidential documents that your employees have discarded into the locked containers strategically placed throughout your facility. If this is a one-time purge, our driver will pick up all your boxes of confidential documents.
Our driver will then empty all of your security containers or boxes into one or more of our large containers and bring them directly to our shredding truck.
Outsource Your Shredding to a Local Company
Outsource your document destruction needs to an experienced shredding company. Shredding with American Document Destruction will allow you to focus on more productive tasks, saving your organization money and time. American Document Destruction provides outsourced shredding services that are 100% dependable, secure, and trusted by many organizations and residents in the Fernley, Nixon & Silver Springs, NV area. From small offices to large corporations, we offer outsourced shredding services customized to your specific budget and collection needs.
Destroyed Beyond Recovery
A major benefit of hiring American Document Destruction as your onsite shredding service company is that we shred your files, paperwork and documents beyond recovery. Our mobile and plant shredder equipment features advanced machinery that reduces the shredded paper output to tiny pieces. These pieces are thoroughly mixed with other shredded paper in the truck or plant, making it logistically impossible to reassemble a document. After the truck is filled, all shredded material is recycled. This process provides legal compliance with your required privacy laws.
Why Choose American Document Destruction?
Compared to the other options and shredding companies available to you, American Document Destruction is your best document destruction vendor. Here's why:
We are local. We serve your business and residential neighbors on a regular basis.
We provide clear quotes and will schedule your appointment with one call.
Shredding service appointments are available Monday through Friday.
We have no extra surcharges or hidden fees.
All shredded documents are sent back into the recycling stream.
We've been awarded the highest security rating "AAA Certified" for shredding by the National Association for Information Destruction.
These are the many reasons why we can guarantee that your confidential information will always be safe and secure while under our care.
Call Today to Schedule Your Shredding
Hiring a reputable shredding company in Fernley, Nixon & Silver Springs, NV is as simple as picking up the phone and calling American Document Destruction. We will provide you with a no obligation quote and will schedule your shred job immediately. Alternately, complete the form on this page with your shredding requirements and we'll get back to you right away.