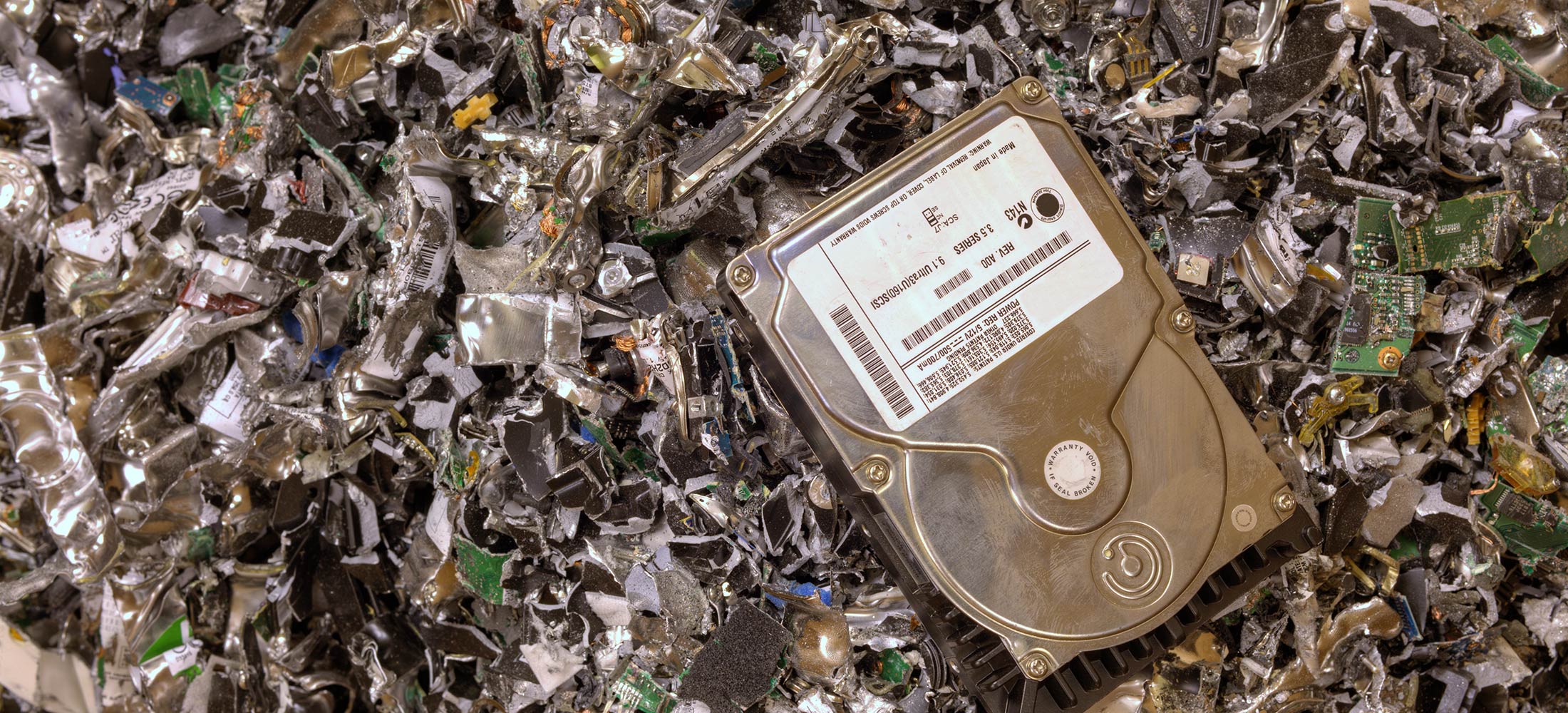 Easy, Fast, and Safe
Hard Drive Destruction
American Document Destruction (ADD) is proud to provide physical hard drive destruction service, regardless of whether the hard drive comes out of a desktop computer, laptop, multifunction printer, or any other device.
We can complete hard drive destruction either on-site at your location or at our secure facility in Sparks, Nevada. The decision is yours to decide based on cost and convenience to you. No matter where we shred your hard drives, they will be destroyed using state-of-the-art, industrial-grade machinery that is strictly dedicated to hard drive shredding and destruction.
As part of our hard drive destruction process, we record the serial numbers of all drives being destroyed and include a copy of this log on a Certificate of Destruction provided to you.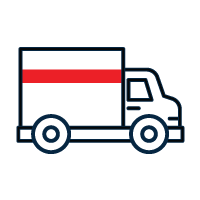 On-Site Shredding
Our on-site shredding service allows you to schedule a time for our mobile shredding truck to come directly to you and destroy your hard drives on-site at your facility. Convenient and simple, this service allows you to watch your drives being physically shredded in real time. Once the drives have been destroyed, you will be given a Certificate of Destruction including a list of the destroyed devices' serial numbers to keep for your records.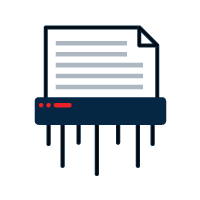 Off-Site Shredding
In our off-site shredding service, we collect the hard drives from your location, securely transport them to our off-site shredding facility, and shear them into small pieces so your confidential information cannot be recovered and remains secure. You then receive a Certificate of Destruction to confirm the destroyed devices' serial numbers and the time and location of their destruction.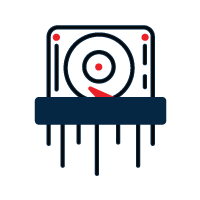 How to Destroy a Hard Drive
Hard drive destruction methods often include shearing and crushing. Our facilities practice shearing which shreds the drives into several small pieces, rendering the data irrecoverable. Erasing a hard drive does not permanently remove the information. Physical hard drive destruction is the only way to ensure your private information can never be recovered. At ADD, we use the secure and effective shearing method to physically destroy each hard drive, making them completely unusable with no chance of recovery.
During physical hard drive destruction, the device will be sliced into small pieces completely destroying the drive platters, mechanisms, and electronic components.
PROFESSIONAL, SAFE, AND EFFECTIVE
Hard Drive Destruction Service in Reno
We've made it our priority to deliver the best hard drive destruction services anywhere around the Reno-Sparks area. To do this, we apply the same safe and secure destruction methods as we do for document destruction. Using our state-of-the-art hydraulic machinery, we're able to shred hard drives into small pieces with ease.
Only certified and background-screened ADD team members handle the shredding of your personal devices, ensuring the chain of custody remains secure at every point. We also provide a Certificate of Destruction for your records so you have the proof you need in case of an audit.
For more information and pricing, please contact us by phone or complete the form on this page.