WHAT IS A SECURE SOLUTION DOCUMENT DESTRUCTION COMPANY?
American Document Destruction (ADD) provides NAID AAA Certified paper shredding and hard drive destruction services. We specialize in on-site mobile document destruction with dedicated shred trucks providing full-service shredding at the lowest rates around.
Our equipment is powerful. Whether you require on-site or off-site shredding service, our Sparks, Nevada facility can quickly destroy large volumes regardless of staples, paperclips, or fasteners. Office paper, folders and computer media can be destroyed in just minutes. We also offer CSR Readiness data breach protection.
ADD's cost-effective services allow you to destroy even small amounts of data economically. We offer personal service whenever you need it. Our customers are more than just account numbers in a large franchise. Our headquarters are in Sparks, Nevada, but we also serve Carson City, Elko, Lake Tahoe, and other surrounding areas.
WE SERVICE THE FOLLOWING
Nevada and California Areas:
Carnelian Bay • Carson City • Dayton • Elko • Fallon • Fernley • Gardnerville • Hawthorne • Incline Village • Kings Beach • Lovelock • Loyalton • Minden • Portola • Quincy • Reno • South Lake Tahoe • Sparks • Stateline • Stead • Tahoe City • Truckee • Verdi • Virginia City • Winnemucca • Yerington • Zephyr Cove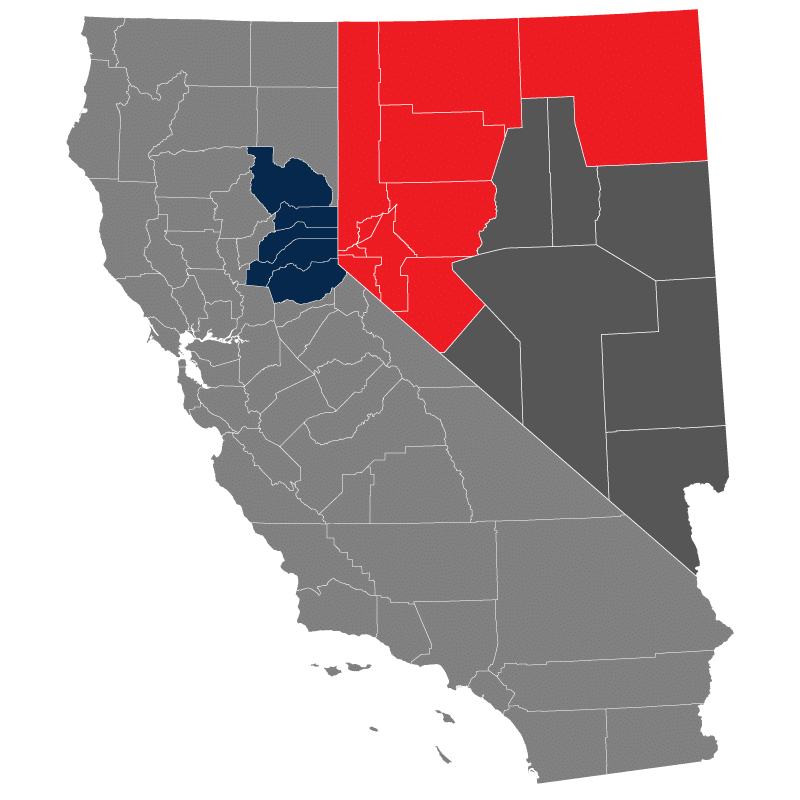 GET TO KNOW AMERICAN DOCUMENT DESTRUCTION
Our Document Shredding Company Members
The amazing staff from our document shredding company is dedicated to their work, and they understand just how important your safety and security are to you. This is why they work so hard to provide all of our customers with a secure solution for document destruction. With quality work, they will ensure your documents are properly destroyed and your confidentiality is always kept.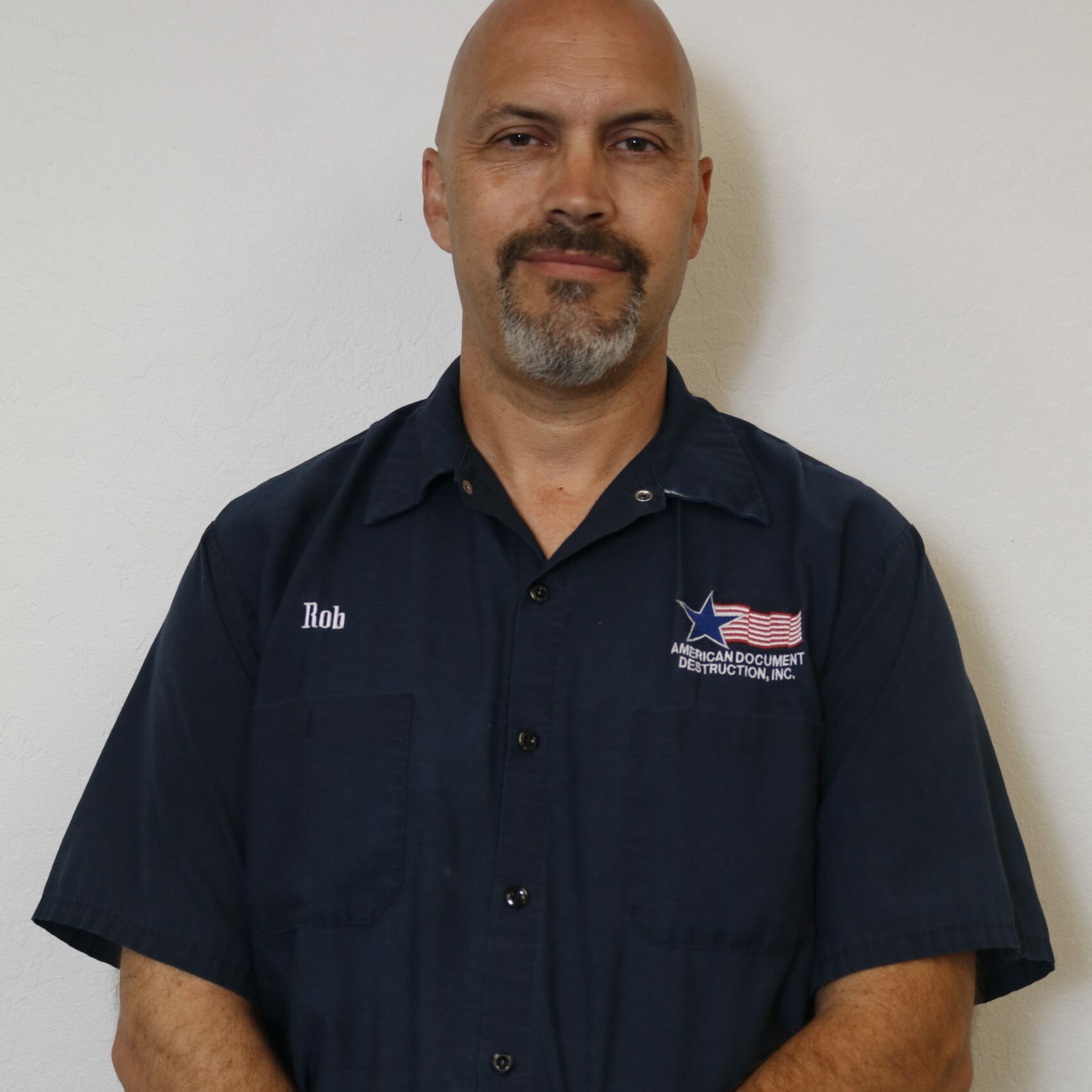 Robert Dickinson
I had over ten years of management experience before starting here in 2004. I like that we provide a service that is highly important in this day and age, and our team here is what makes us the best in the area. They all know their jobs and our customer base loves them. I'm also excited about the new service we are offering as it relates to data security and notifications necessary in case of a data breach happening to a client (CSR Readiness Pro Suite). I learned very quickly the importance of what we do, and continue learning every day, using contacts I've made in the industry, our conferences and all the new laws and regulations that seem to come out every year regarding protecting personal information.
I also had the privilege of living in Hawaii from 2014-2016 which drastically changed my outlook on life in general and reminded me to stop sometimes and enjoy the beauty of the world around me, whether the stark and desolate desert or snowy landscape here in Northern Nevada or the tropical beauty in Hawaii and everything in between. My wife and I also run a mobile DJ and karaoke company as a side hustle, which we have way too much fun with. I enjoy music, not playing (I don't have that talent unfortunately) but listening to and discovering new music. Also making people sound as good as I possibly can while running our karaoke shows. One of my biggest priorities is spending time with my grandsons while they're still little.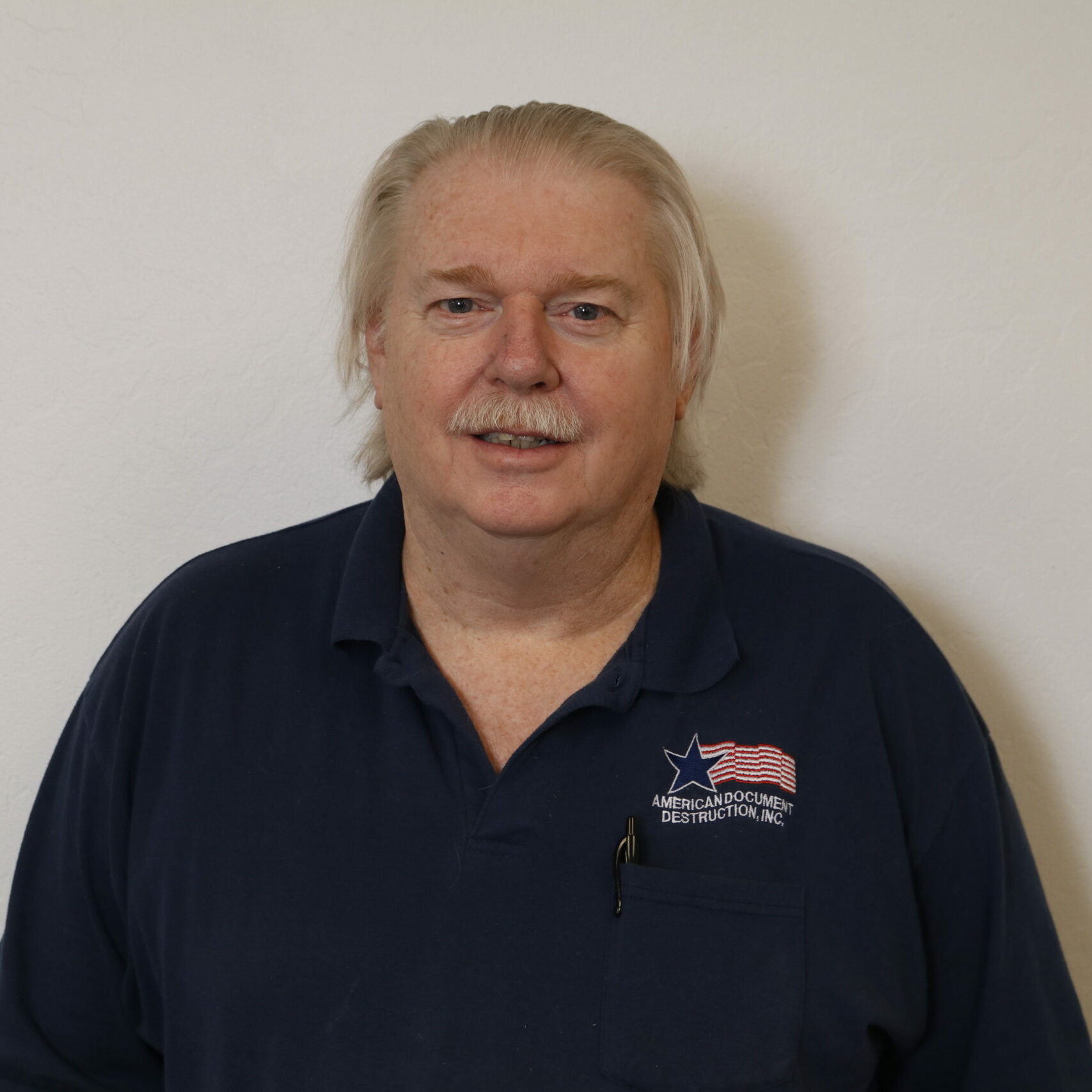 David Miller
Office Manager/Bookkeeper
I have been in the accounting field for over thirty years. During that time I have overseen an operation that grew to over 6 million in revenue with over 400 seasonal employees. The customer service we give is second to none. It's what makes the difference between good and great.
I enjoy a good BLT and studying genealogy. And if I had to give a presentation without any preparation, it would be about taxes.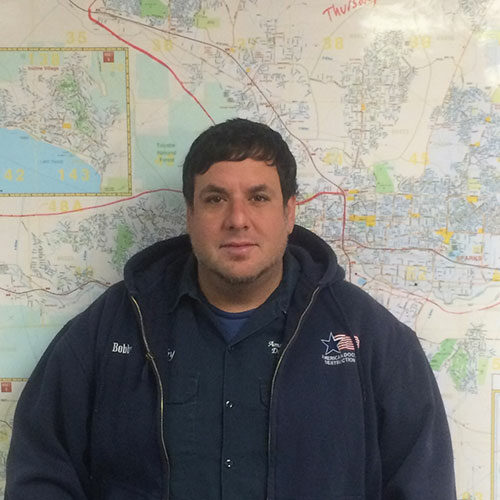 Robert "Bobby" Maraldo
I enjoy working for a company that helps keep private information safe. Some of my hobbies are going camping and shooting, eating spaghetti and pasta, and spending time with my family.
I've always wanted to go skydiving, and I hope to vacation in Rome one day. The best piece of advice I've gotten is to always listen to your parents.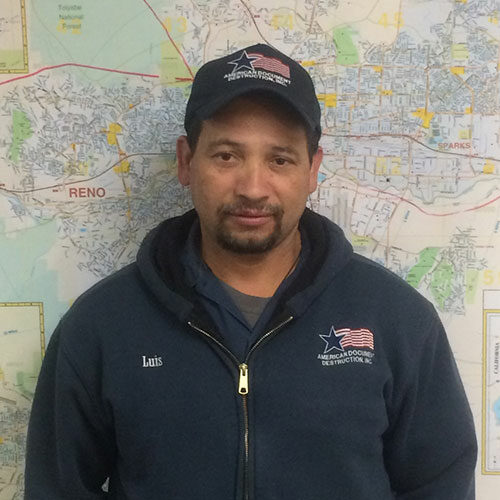 Luis Reyes
Working for American Document Destruction has led me to be cautious with my own private information. I enjoy working on my own and here, I'm able to do that.
I spend a lot of my time working on cars, and I enjoy eating a nice steak. My dream vacation would be to visit El Salvador.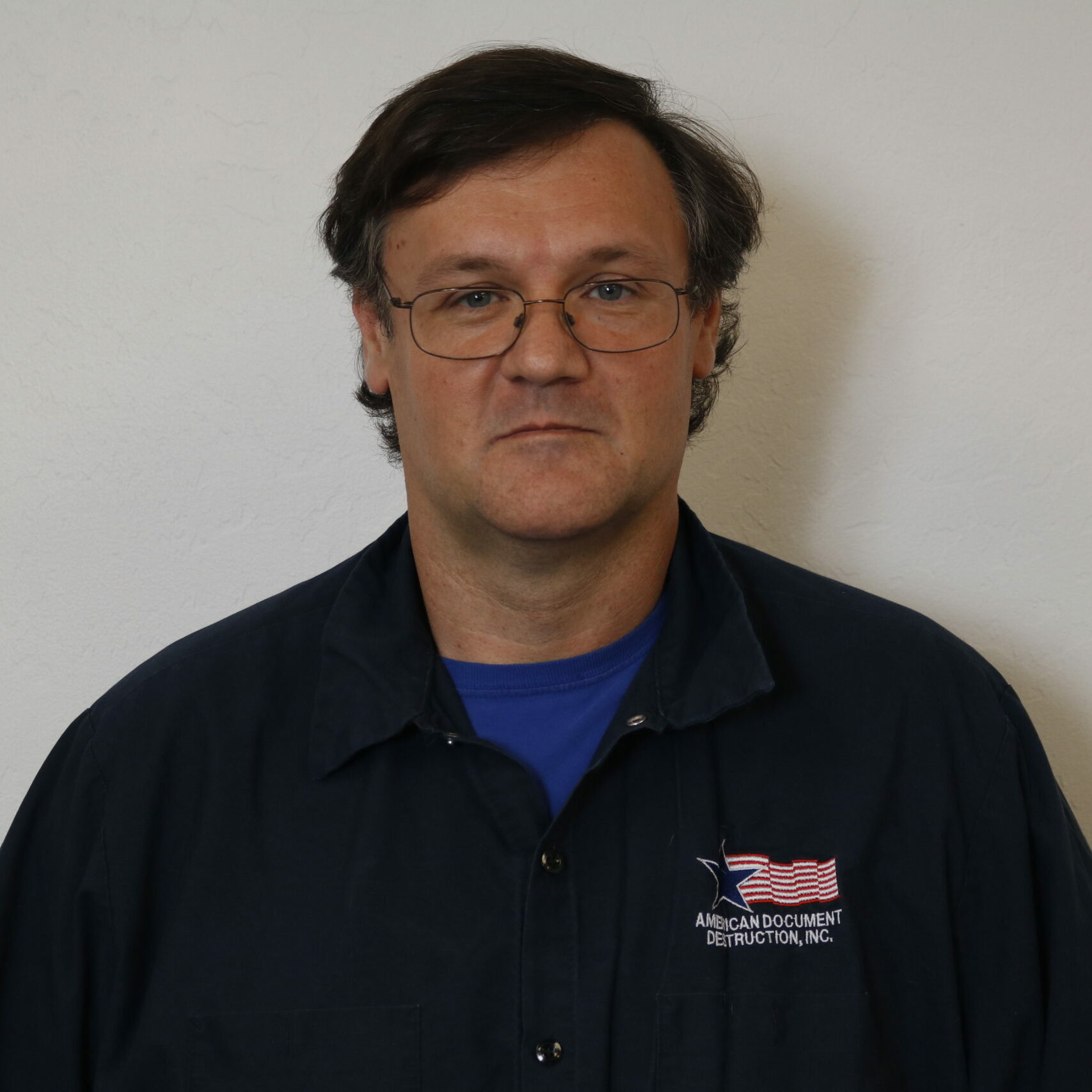 James Goddard
I have a little over one year of experience with a commercial driver's license and over 20 years of customer service experience. I am passionate about ADD NV because I enjoy the customer interaction and making sure our clients are happy with the service!
Fun Facts About Me:
Favorite Hobby/Pastime: Mechanic & Tinkering.
Favorite Food: Tacos.
Something You've Been Meaning to Try but Haven't Gotten the Chance to: Foreign Travel (Scotland, Ireland, parts of Europe).
Best Way to Spend a Day Off: At Home with Family.
Favorite Show to Binge Watch: M.A.S.H., Bob Ross.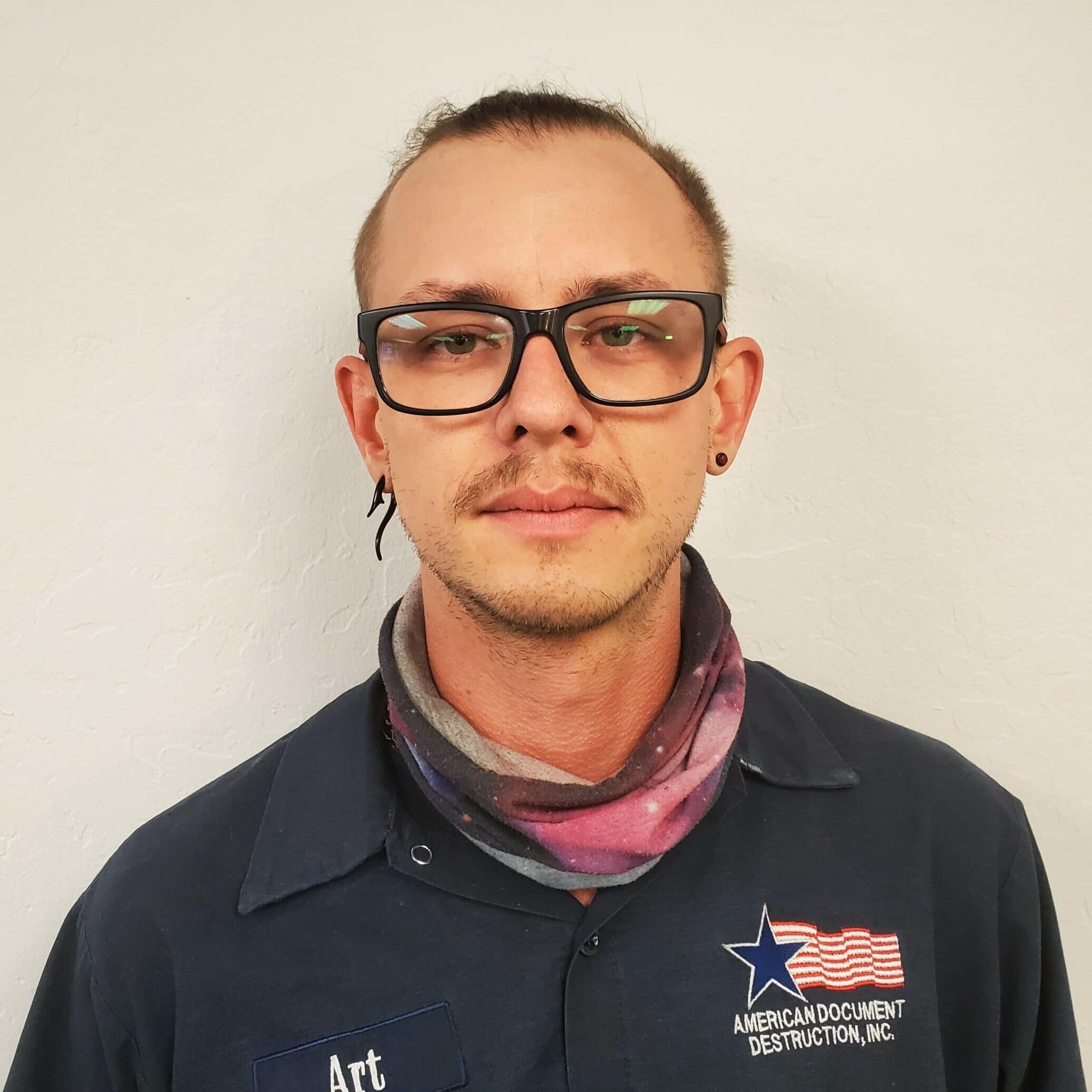 Matthew Mudd
I've been a Driver with ADD NV since September 2021 and I have extensive experience in Customer Service and vehicle operation. I appreciate that people always seem so happy to see us, and I take great pride in following procedure and transporting confidential material safely.
Fun Facts About Me:
Favorite Hobby/Pastime: Watching real racing and driving in simulated racing
Dream Vacation: Travelling to Germany for 24 hours of Nurburgring
What could you give a 40-minute presentation on with absolutely no preparation? The history and evolution of rally racing
FREQUENTLY ASKED QUESTIONS
Q: What are the hours that I can drop off paper to be shredded?
A: Drop-off hours are Monday through Thursday from 7am - 3pm and Fridays from 7am - 2pm.
Q: Can we leave staples, paper clips, binders, rubber bands, etc.?
A: Yes, your documents are shredded all intact and are not disturbed from when we pick them up to when they are destroyed.
Q: Do you destroy CDs, sticker rolls, video tapes, cassette tapes, magnetic media, and X-ray film?
A: Yes, we shred all of the above into mulch. Destroying these items is just as high a priority as destroying paper documents.