American Document
Destruction, Inc.
The Cutting Edge in
Document Destruction Since 1997
American Document
Destruction, Inc.
The Cutting Edge in
Document Destruction Since 1997
To Our Valued Customers
Due to the recent news regarding the Coronavirus (COVID-19), we wanted to inform you that we are still open and continuing on with our normal pickup schedule. We are still offering our drop-off service, but there is currently no viewed destruction with drop-off. Please give us a call if you have any questions at the following number: (775) 358-2323.
SAFE AND SECURE
Document Destruction Provided Locally
American Document Destruction Inc. is a secure document destruction company that has been loyally serving the Northern Nevada and Lake Tahoe, California areas since 1997. We now handle all types of hard drive destruction, on-site and off-site shredding, and provide regularly scheduled services. Our highly trained staff is bonded and insured, and has completed a stringent background investigation. Because we know how important your privacy is to you, we have taken the necessary and proper steps to ensure your trust in us.
Our secure document destruction company strives to provide the best customer service possible, which is why we make ourselves available to provide same day or next day service. We have routine services that are absolutely consistent and convenient to your schedule. Whether your company needs in-office destruction service on a regular basis or it's time to purge outdated files at home, American Document Destruction, Inc. is here for your hard drive and document destruction needs.
WHAT SETS US APART
From Our Competitors
At American Document Destruction Inc., our goal as a secure document destruction company is to provide certified data destruction that is convenient for our customers. Our quality services are only a small portion of what sets us apart from our competitors. We're local to the Reno-Sparks area, meaning we can also provide document shredding in Carson City NV, Lake Tahoe, and other Northern Nevada areas. Our low turnover rate of employees also helps us stay consistent with scheduling, giving you a better data destruction experience. And we support small businesses and allow a pet-friendly work environment.
learn more
American Document Destruction Inc., ensures all services are satisfaction guaranteed with a Certificate of Destruction. Our powerful equipment allows our secure document destruction company to quickly destroy large volumes of private documents regardless of staples, clips or fasteners. As a result, our fast and easy approach to document destruction allows us to share the savings with you!
We currently have two bin sizes available. You can choose between our Executive Consoles which hold up to 125 pounds of paper, or our 64 Gallon Gray Bins which hold up to 270 pounds of paper.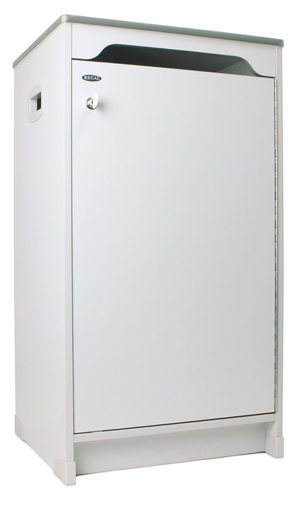 Our ADD Executive Consoles hold up to 125 pounds of paper. These consoles are excellent for office view and frequent service in high volume areas. Our Executive Consoles come with a key lock only and only are available in a light gray color.
ADD, Inc. Executive Console Dimensions:
Height = 35 inches
Width = 20 inches
Length = 17 inches
*Holds up to 125 lbs.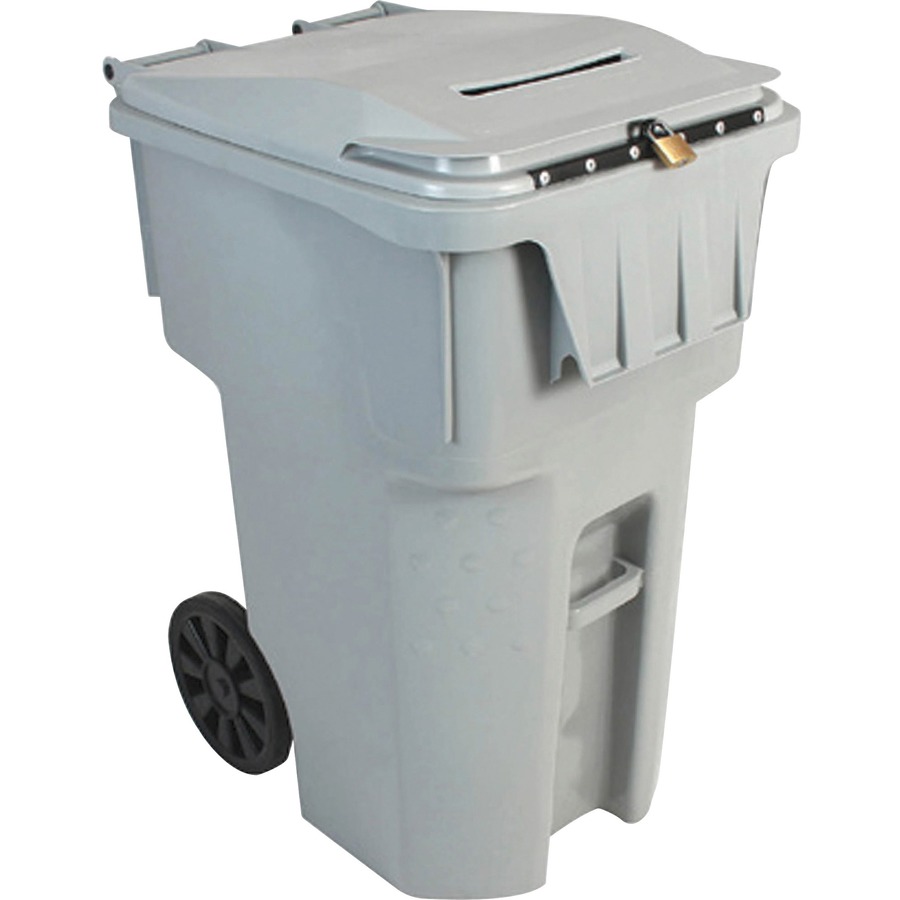 Our ADD Gray Bins hold up to 270 pounds of paper and are one of our most used bins for regular service. All of our ADD Gray Bins come with either a key lock or combination lock. This is a 64 gallon bin with wheels and can be moved to different locations easily.
ADD, Inc. 64 Gallon Gray Bin Dimensions:
Height = 42 inches
Width = 25 inches
Length = 30 inches
*Holds up to 270 lbs.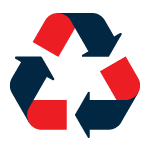 ECO-FRIENDLY
Approach
At American Document Destruction Inc., we pride ourselves on being an eco-friendly and secure document destruction company. All of our shredded material goes from us straight to the recycling plant. We realize how important it is to reduce our contribution of materials that end up in a landfill. We're helping to save as many trees as we can, while being effective and efficient in our document destruction.
Another client, Washoe Credit Union, destroys volumes of paperwork that have expired, not only to protect their members but also to save on space," said Margie Berglund, operations supervisor. "I call them (American Document Destruction), they're here," she said. "We're assured that things are taken care of. There are no problems at all.
WASHOE CREDIT UNION
"Anything that contains client information gets shredded," said Dick Barnard, a managing partner. "We have a client confidentiality responsibility that we take very seriously," he said. "We keep most of the stuff that's pertinent and only shred it when it's no longer relevant.
BARNARD, VOLGER & CO.