10 Tips for Staying Safe While Traveling
Traveling abroad is an exciting experience, but never lose sight of how much easier theft and hacking is when in a different country. Some travelers refuse to believe that they are at risk of theft and hacking from occurring because they do not appear rich or wealthy. That's false, everyone's at risk. You are automatically considered an easy target being a tourist and out of your element. Recovery from theft and fraud is a long process and can negatively affect you and your financial standings for years. Always be smart about your decisions and keeping your private information secure when traveling. Below are some tips you should follow for identity theft prevention while travelling.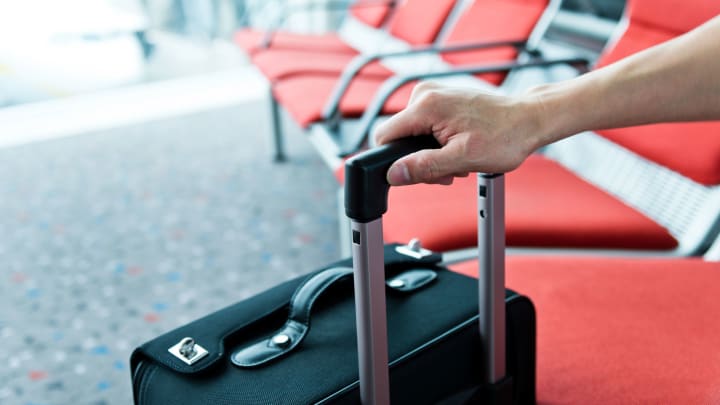 Identity Theft Prevention Tips
1. Do Your Research
Prior to leaving on your next adventure, it is important that you educate yourself on the area you will be traveling to. Pay attention to traveler reviews, places that you should avoid, and where emergency departments are such as hospitals and police stations.
Don't be oblivious to any incidents that have been occurring in your country of travel. Always be sure to stay up to date with any news and updates. Consider enrolling in the Smart Traveler Enrollment Program (STEP). By enrolling in STEP, the Embassy will put you at ease and inform you on safety conditions of your travel destination. STEP is very useful in the case of emergencies and makes it easy to get in touch with family and friends in case of emergencies.
2. Keep Copies of Important Documents
Whether it be your license, insurance, passport, or other important documents, it is smart to always have backup copies in case those items get lost or stolen. By keeping physical and digital copies, you will have an easier time accessing your information and getting everything situated in case of emergencies. You never know when something will go wrong, so keeping a record of important documents will make your life a bit more organized and a lot less stressful.
3. Protect Your Home While Away
Whether you are going out of town for a few days or a few weeks, you never want to make it apparent that your house is empty. The most obvious sign that you are not home is when your mailbox is piling up. Get in touch with your local postal service to briefly stop your mail delivery while you are away. Doing this will prevent important documents from getting taken out of your mail and reduce the chances of your home getting broken into entirely. You never know what might happen, so be sure to shred the necessary documents before you head on your trip. Utilize a secure document destruction company like American Document Destruction. You can trust American Document Destruction to properly shred and dispose of your documents which will allow your private information to stay private.
4. Avoid Using Public Wi-Fi
Think twice about using public Wi-Fi on your trip. Most people don't think anything of it, but by using public Wi-Fi you are at more risk of being hacked. Consider investing in a portable router to set up your own personal hotspot as a data breach security solution. There is also the option of obtaining a virtual private network (VPN).
5. Password Protect Your Phone
Make sure that not only your phone is password protected but also the personal apps on your phone have passwords as well. You never want to use the same password for your social media accounts, email, and financial apps. Passwords should not be one-size-fits-all, be unique and creative! Your passwords should also be changed frequently to reduce the risk of your accounts being hacked and your information being taken.
6. Monitor Bank Statements & Credit Reports
While you're on a trip it can become quite common to take part in care-free spending. It's easy to forget to check your bank account when you're having fun, but this bad habit should not be practiced. What if someone did gain access to your credit and debit card information? You wouldn't notice until it's too late. Frequently check your bank statements and credit reports on your trip to look out for any suspicious purchases that you don't remember making. Data breach reporting solutions like bank phone notifications will help you catch any suspicious activity.
7. Safeguard Belongings & Bring Only What You Need
Only bring what you really need on your trip. The passport is a necessity, but try to keep other important documents at home such as your social security card and other means of identification. Also try to only bring a few credit and debit cards in case your wallet does get stolen. If you think you really need to bring an important document, then make sure you properly lock it up and keep it away in your hotel room.
8. Blend In
Whatever you do, don't stand out. Research how people dress and what the norms are in the country you are visiting. Sticking out like a sore thumb will only make you a potential target for theft and fraud. You may be a tourist, but try not to look like one. You could also wear clothes that are harder to pickpocket.
9. Be Aware of Your Surroundings
Never let your guard down when you are traveling. You may think that people are nice but don't be too quick to let someone in and trust them so quickly. Use good judgement when talking to new people.
10. Update Friends & Family
If you are traveling alone or with others, it is important to always let someone know where you are or where you are headed. It wouldn't hurt to send frequent updates or even your itinerary for the day.
Trusted Data Destruction Company
Traveling is all fun and games until you become a victim of theft or fraud. American Document Destruction Reno is a data destruction company who provides the best hard drive destruction and HIPAA compliant document shredding Reno has to offer. We may not be of any assistance while you are away on your trip, but we want you to be able to practice these safe travel trips. We'll be here when you get back and you're ready to learn more about the benefits of shredding documents! Read our other blog posts on safety and identity theft prevention.